HOSPITALS AND INSTITUTIONS
HOSPITAL & INSTITUTIONS
The purpose of an H&I meeting is to carry the message of recovery to addicts who do not have full access to regular Narcotics Anonymous meetings. H&I meetings, except for those in long-term facilities, are intended to introduce those addicts in attendance to the basics of the NA program.
"Many Narcotics Anonymous members have found Hospitals and Institutions service to be an important part of their personal recovery.
Our members, who actively participate in H&I service, are very important resources in our fellowship. A commitment to H&I service is one of the many ways to become involved with the NA service structure and help us feel a part of our fellowship."
Contact H&I Chair Kelvin @ 305-316-1297 or Vice Chair Sisi @ 786-541-7178 for more info
The Hospital's & Institutions Committee meets the 2nd Sunday each month at Daryl's Opa-Locka Clubhouse 1290 Ali-Baba Avenue, @ 1:00 pm. We need trusted servants to carry the message. At least six months Clean time is required.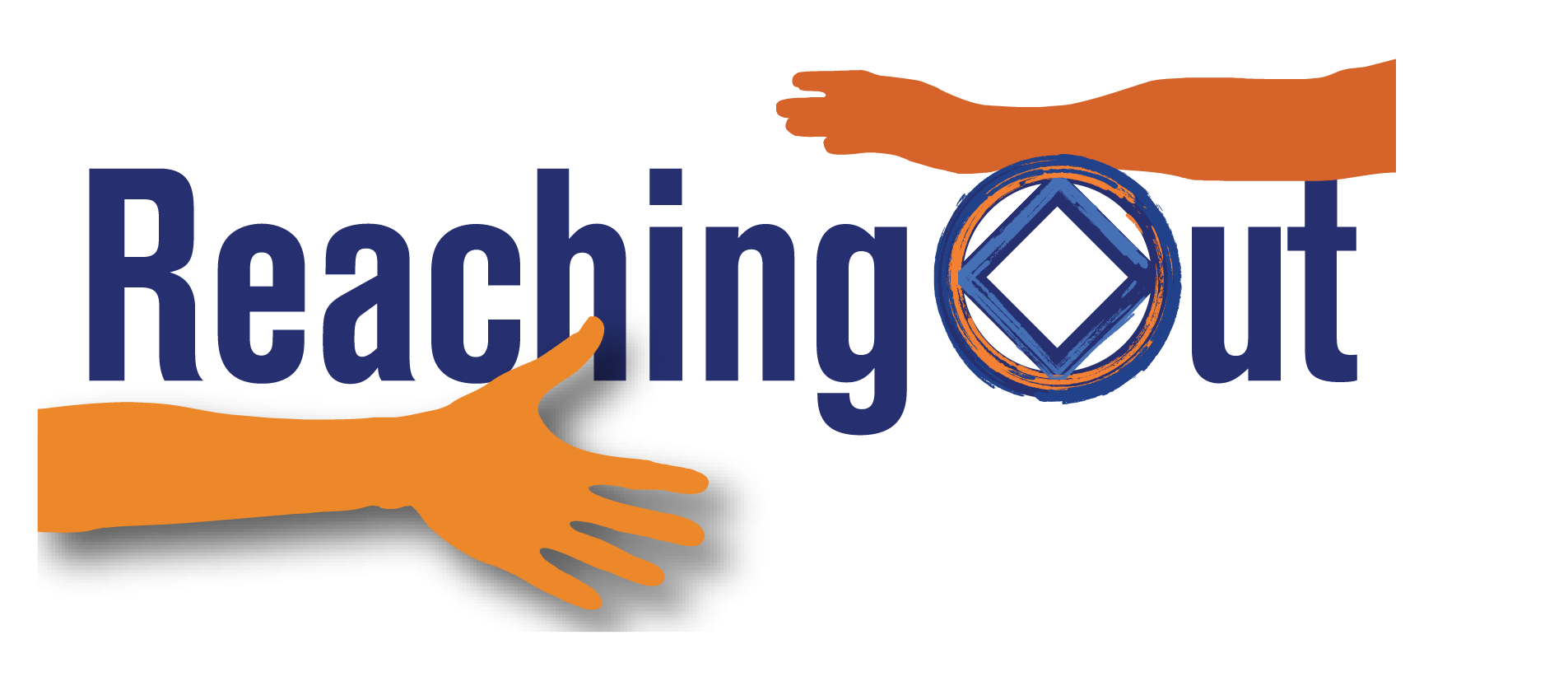 click picture for the Reaching out Newsletter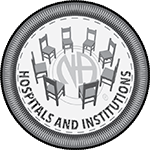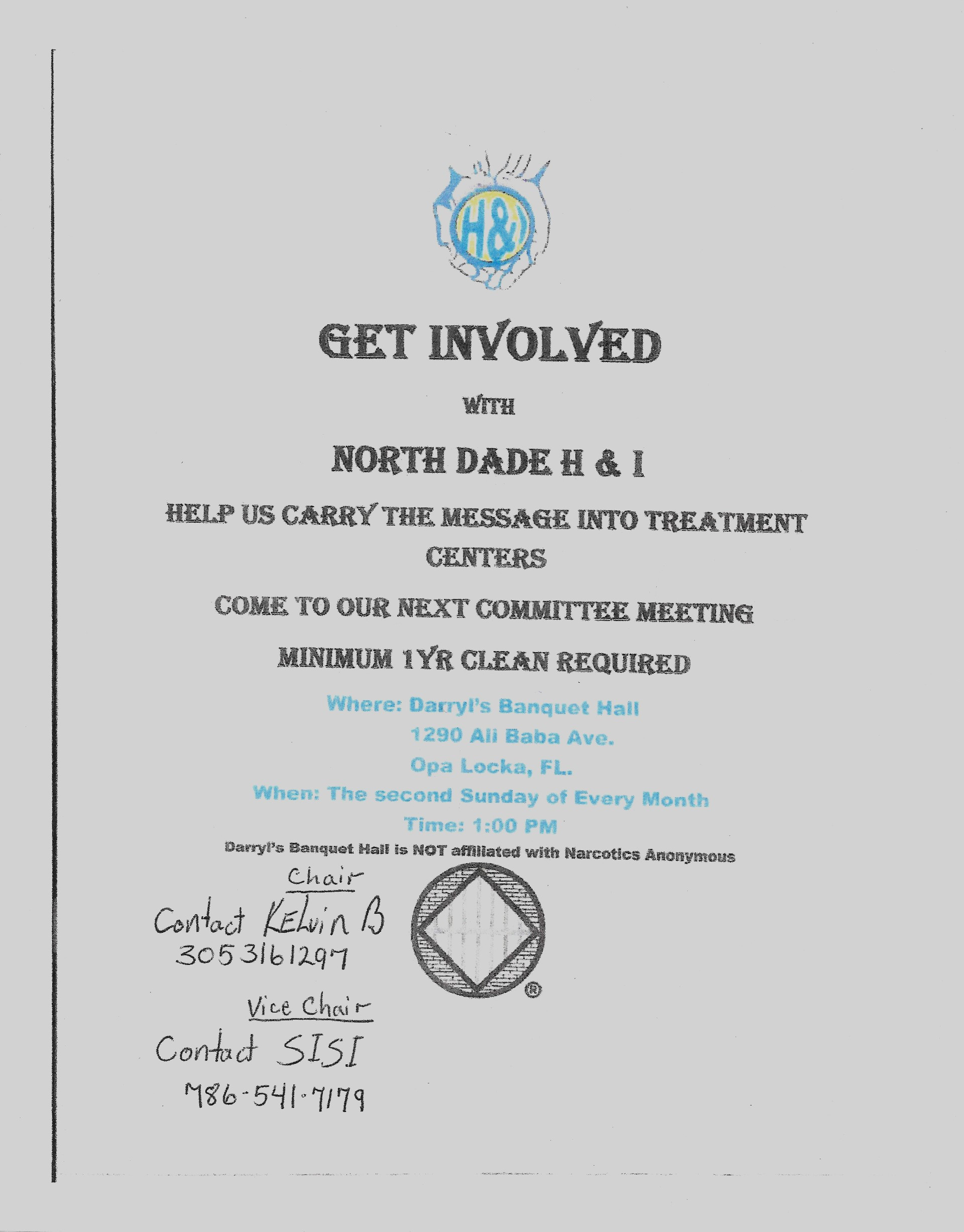 Where: Brownsville Culinary Academy
5120 NW 24th avenue, Miami.
When: The secound Sunday of Every Month
Time : 1:00pm
Brownville culinary Academy is not affiliated with Narcotics Anonymous
Chair
Contact Kelvin B.
305-316-1297
Vice Chair
Contact SiSi
786-541-7179