The purpose of this page is to provide a listing of events occurring in the North Dade Area. submit event information and flyers at the next North Dade Area ASC or email to hwillioms@att.net.
Sept 2-5, 2022

South Florida Regional Convention of NA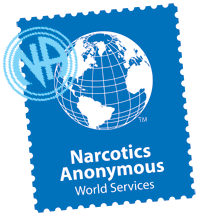 August 27, 2022 , Saturday , 4:00 pm - 8:00 pm FLYER
NDACNA Convention needs your support for our
Sponsor/Sponsee Fundraiser

Brownsville culinary arts cntr, 5120 NW 24th Ave, 33142

" SOLD OUT EVENT"
October 22, 2022
NDACNA Fundrasing Event "Pre Halloween Party
TBA
September 11, 2022, Sunday 2:00 pm - 4:00 pm
North Dade area Service
Brownsville Arts Center 5120 NW 24th Ave
H&I 1:00 pm, Helpline 1:00 pm Area service 2:00 pm
October 9, 2022, Sunday 2:00 pm - 4:00 pm
North Dade area Service
Brownsville Arts Center 5120 NW 24th Ave

H&I 1:00 pm, Helpline 1:00 pm Area service 2:00 pm